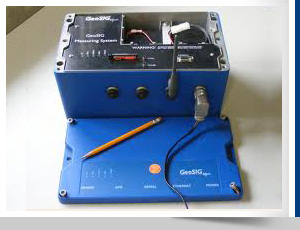 Maintenance and Service
Seismic Systems Service can service, maintain, repair and install earthquake and seismic instrumentation.  We are licensed by the City of Los Angeles as an approved Accelerograph and Testing Agency.  Seismic Systems services earthquake accelerograph instruments in hundreds of buildings in the United States.  We have been licensed by the City of Los Angeles for the last 21 years.



The Los Angeles Building Code (1613.8) requires buildings in Los Angeles over 6 stories to have 3 working accelerographs installed and functioning. The instruments shall be located in the basement, midportion, and near the top of each building.  The instruments shall be located so that access is maintained at all times.   Maintenance and service of the instruments need to be provided annually by an approved testing agency.   Our engineers and staff have over 20 years of experience ensuring building code compliance for our clients across the United States. 

After the 1994 Northridge earthquake, Seismic Systems worked with CSMIP (California Strong Motion Instrumentation Program) and the City of Los Angeles to retrieve data from several buildings in the Los Angeles area.  The records were processed and digitized by CSMIP to assist post earthquake structural evaluation and form an important complement to data from regular networks.  The records were digitized and processed rapidly by the CSMIP at the request of the City of Los Angeles so they could be studied by the Committees the City set up to study the steel-frame building problems after the earthquake.   Recording the response of buildings during strong earthquake shaking is a key element in improving seismic design in structures. Our goal is to continue our commitment of providing quality instruments in a collective effort to advance earthquake research to minimize critical loss to structures and human lives.